March 6, 2020 The Doom Eternal system requirements are finally here.
We've been hearing for ages that Doom Eternal is being built to squeeze all it can out of modern hardware, even pushing the latest versions of the Xbox One and PlayStation 4 to their limits. Now we know what that means for PCs, as Bethesda and id have finally unveiled the Doom Eternal system requirements on the game's Steam page.
They're fairly steep, and a good step beyond the requirements for Doom 2016. At a minimum, you're going to need an i5 or Ryzen 3 CPU, and the studio recommends an i7-6700K or Ryzen 7 1800X. Similarly, you're looking at a minimum of a GTX 1060 or RX 470 equivalent, and a recommended GPU of a GTX 1080 or RX Vega56.
During a question and answer session following the Doom Eternal gameplay reveal at QuakeCon 2018, id Software executive producer Marty Stratton said Doom Eternal is going to use idTech 7 to push current hardware, including the PS4 pro and Xbox One X. "I'm not sure so much that we're taking advantage, as we will abuse them," Stratton said, answering a question about Doom Eternal on the latest consoles.
For more on the Doom Eternal system requirements, check out the details from our friends at System Requirements Lab.
Doom Eternal minimum system requirements
OS: Windows 7/10 (64-bit)
CPU: Intel Core i5 @ 3.3 GHz / AMD Ryzen 3 @ 3.1 GHz
GPU: Nvidia GeForce GTX 970 (4GB), GTX 1060 (6GB), GTX 1650 (4GB) / AMD Radeon R9 290 (4GB), RX 470 (4GB)
RAM: 8GB
HDD: 50GB free space
Doom Eternal recommended specifications
OS: Windows 10 (64-bit)
CPU: Intel Core i7-6700K / AMD Ryzen 7 1800X
GPU: Nvidia GeForce GTX 1080 (8GB), RTX 2060 (8GB) / AMD Radeon RX Vega56 (8GB)
RAM: 16GB
HDD: 50GB free space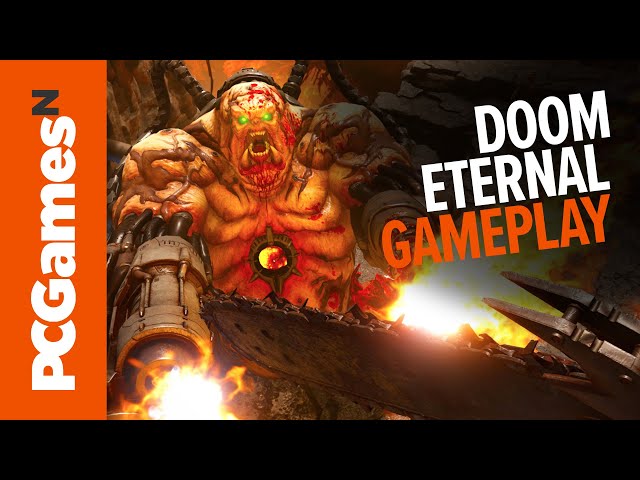 The Doom Eternal release date is scheduled for March 20. You can follow that link for much more on everything we know about the game.


Source link https://www.pcgamesn.com/doom-eternal/system-requirements